Imran Khan's negligence led to foreign funding case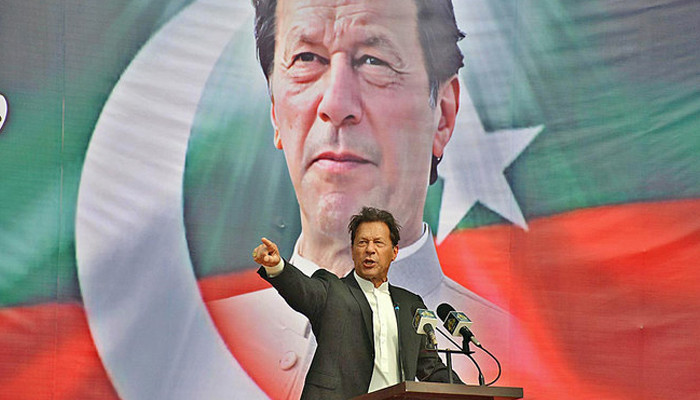 ISLAMABAD: Now that the ruling in the PTI foreign funding case will be announced today (Tuesday), it is necessary to know what prompted Akbar S Babar – the founding member of the party – to bring the case before the Commission. Elections of Pakistan (ECP).
Email exchanges between PTI Chairman Imran Khan and Akbar S Babar, seen by The News, revealed that after learning of the misconduct of some of his senior party leaders, Khan did ignored the allegations and advised Babar to tell the truth politically. gain the trust of his colleagues and strengthen the party.
Despite knowing the truth about what was going on at the party, Khan ignored the false accusations made by some of PTI's top leaders and ended up siding with those accused of acts wrong.
Babar, the whistleblower, was punished and stripped of his party membership.
The email exchanges between Khan and Babar contain some interesting episodes where Khan can be seen defending those who have been accused of misconduct.
During this time, the person who points out the wrongdoing of a party colleague is required to remain silent or play politics in the name of the party's interests.
On 7 August 2011, Babar wrote an email to PTI Secretary General Arif Alvi and Khan in which he highlighted the business interests of several party leaders.
Khan, responding to this email, advises Babar not to go to extremes against his colleagues as it would split the party. About that, Babar said that he has all the evidence and does not draw conclusions based on rumors.
On August 8, 2011, Khan replied to Babar's email and said that if they (some of PTI's top leaders) were business partners, it had nothing to do with party activity. as long as the interests of the party. come first.
On August 10, Babar again replied to Khan in an email and pointed out how two groups, one from Khyber Pakhtunkhwa and the other from Islamabad and Karachi, are defending their own interests.
Khan, instead of taking action or ordering an investigation, asked Babar to ignore it and tell the truth in a political way.
On September 3, 2011, Alvi issued a notice and released Babar from all responsibility of PTI. According to the former leader of PTI, the party made the decision unilaterally because it exposed the wrongdoing of party leaders.
A week later, Babar wrote a detailed letter to Khan and pointed out that PTI's central office was corrupt and run like a mafia by a few dishonest and incompetent individuals.
The letter also mentions investments by several members of PTI's Core Committee in the real estate business of PTI leader Amir Kiani near Banigala.
"In another email, I stated that at the very least, the allegations deserved an independent investigation. Some regulators, especially central groups, are in conflict. serious conflict of interest (commercial partnership) Instead of seeking details and ordering an independent investigation, you've gone into defense mode claiming that Amir and Saif cannot be charged with vandalism If they are business partners, then it has nothing to do with party activities as long as the interests of the whole group come first," wrote Babar's letter to Khan.
Babar also raised the issue of foreign funding in his letter to the former prime minister.
"I now draw your attention to more serious issues that could put the party in political and legal danger. At least $135,000 has been paid through a PTI USA LLC account, obtained from payments to PTI members. A donation of $10 per paying member was campaigned by you upon your arrival in the US and Canada for the sole purpose of opening PTI County Offices across the country (your video is available on file). To date, no county office has been opened, only the funds received for this purpose are used. Not once has PTI performed a performance audit of its accounts to justify resource mobilization on a committed basis with regular paying members," Babar's letter reads.
Instead of replying to Babar's letter or opening an investigation, Babar's party membership was withdrawn. Khan's intentional omission of misconduct in the PTI led to the filing of a foreign sponsorship application with the ECP.
The News attempted to contact Khan's chief of staff, Dr. Shahbaz Gill, to obtain the official version, but he did not attend the call from the scribe.