Magistrate rules against publishing picture, name of Karachi teen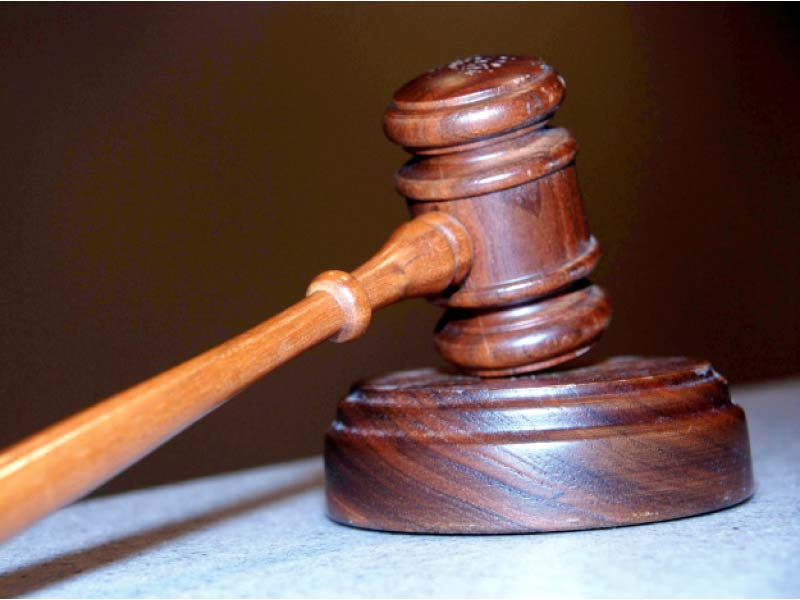 Magistrate rules against publishing picture, name of Karachi teen

KARACHI:

The 
Eastern Court
 on Tuesday 
issued an injunction banning the publication of
 the name, address and photo of the girl who left Karachi and 
went
 to Lahore to get married.
The judge granted the district attorney's request not to reveal the identity of the girl, who was allegedly kidnapped in Karachi and married in Lahore. The court banned the media from publishing any content related to the girl.
According to the written ruling, the Child Marriage Restriction Act explicitly prohibits the publication of the identities, addresses and photographs of the victims in the media as a safeguard. Therefore, all media people must not reveal the identity of the girl victim.
Information published prior to this court decision may not be further disclosed.
The court requested that a copy of this judgment be sent to all media regulations.
A request has been made under Section 18 of the Child Marriage Restriction Act not to disclose the victim's identity.
Read Two tourists kidnapped near Ziarat
Last week, Sindh High Court (SHC) ordered the recovery of bank account and identity card of Zaheer – who is believed to be the girl's husband – he son Shabbir and other family members involved in the case.
A two-member bench headed by Judge Muhammad Iqbal Kalhoro heard requests to recover the accounts and cards of family members of Zaheer – the prime suspect in the teenager's kidnapping and marriage from Karachi.
Plaintiffs' attorney argued that the motion for a decision was decided on June 8, and federal and provincial court officials supported the reinstatement of the accounts and the CNIC.
The Deputy Attorney General said that the main objective was achieved and there was no harm in recovering the Zaheer family members' bank accounts.
Judge Kalhoro pointed out that the case was simple, the girl had been found and the bank account and ID card had nothing to do with the investigation.