Pakistan must tackle its growing maternal nutrition problem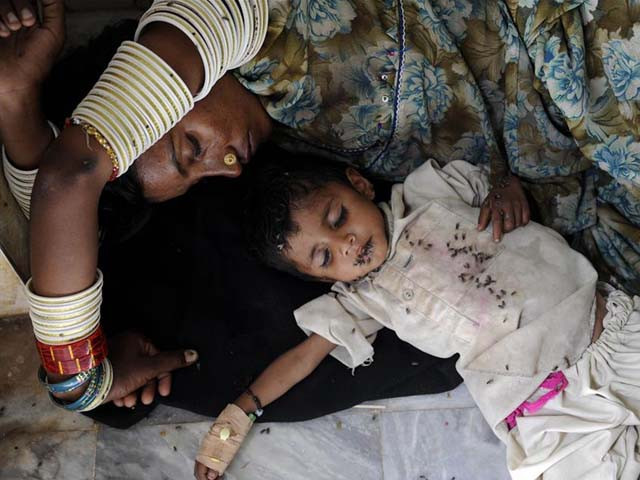 Pakistan must tackle its growing maternal nutrition problem
A significant percentage of households in Pakistan, 37% to be exact, face food insecurity and many more are in rural areas
In a developing country like In Pakistan, maternal nutrition is paramount. A significant proportion of women in the country face malnutrition, obesity/overweight or micronutrient malnutrition. Nearly 177,000 annual deaths in Pakistan are related to maternal and child malnutrition. Together with food insecurity in the household and lack of adequate antenatal and postnatal services, the lack of adequate sanitation and hygiene measures exacerbates the nutritional status of children. women and expose them to infectious diseases. Other determinants of malnutrition include poverty, gender inequality, urbanization, conflict, and low levels of education.
The determinants of maternal malnutrition, although multifaceted in nature, include lack of food insecurity and dietary diversity, and limited or non-existent access to health services. adequate health care, poor quality of health care, existing standards of early marriage and childbearing, limited education and employment opportunities for women, and limited female agency existing in households family. A significant percentage of households in Pakistan, 37% to be exact, face food insecurity, a figure higher than in the rural and underdeveloped areas of the country. Furthermore, only 27.8% of women of reproductive age meet the Minimum Dietary Diversity (MDD) requirements, a sad number.
This figure is also higher in less educated and lower income households. In addition, prenatal and postnatal care services are not used enough by women. This is worrisome, especially given the practice of child marriage and childbearing, with 29% of women in Pakistan marrying before the age of 18. On the socio-economic level, the picture is even more bleak. In terms of education, 50% of the country's female population do not have a degree and only 17% are officially employed in the Pakistani labor market. In households, women's bargaining power is the most limited, with 51% of women able to make their own health care decisions and 44% able to make purchasing decisions within the household. home; 39% of women are not involved in any decision-making activities in the family
To address this pressing issue, the Pakistan Maternal Nutrition Strategy 2022-27 has been developed based on Sustainable Development Goal (SDG) 2 which aims to tackle maternal undernutrition by promoting Adequate diet to ensure women's health. The main objective of this strategy is to achieve optimal nutrition in women and to meet their needs, especially during their preconception, pregnancy and postpartum periods by applying nutritional interventions. maternal care is both scalable and equitable.
Through such policy measure, key indicators such as the proportion of women who are underweight, overweight, obese, anemia and vitamin A and D deficiency will be reduced, while those who respond to Multi minimum dietary pattern (MDD) and recommended consumption. Improved intake of iron, folic acid and micronutrients. This goal should be achieved through the implementation of evidence-based nutrition programs.
A mother's nutrition has profound implications for future generations. For this reason, concerted efforts are essential to ensure that maternal nutrition strategies are not only effectively adopted by governments but also by civil society and NGOs. To ensure effective implementation of maternal nutrition interventions, it is essential to utilize a range of platforms. Firstly, adequate medical services such as nutritional counseling, treatment of malnutrition as well as provision of micronutrients and energy proteins should be provided in primary health units and medical centers. rural economy. In addition, community sensitization and advocacy activities can be adopted to raise awareness so that pre-existing gender norms can be updated with information related to maternal health.
Individual and group counseling can be conducted during home visits, and media such as television and radio can be used to disseminate nutrition information to mothers . With regard to adequate data collection, health surveys such as the Pakistan Demographic and Health Survey (PDHS) and the Multiple Indicator Group Survey (MICS) should include more data on nutrition. of the mother. An example of this would be the inclusion of indicators such as Women's Minimum Dietary Diversity (MDD) as well as the presence of questions about nutrition advice in the eighth stage of life. DHS survey.
Only through an integrated, inclusive and holistic approach adopted simultaneously by policymakers, organizations, government agencies and other stakeholders can one hope that ease Women's nutritional vulnerability will be effectively minimized and optimal nutritional levels achieved.