PDM files Toshakhana reference against Imran in ECP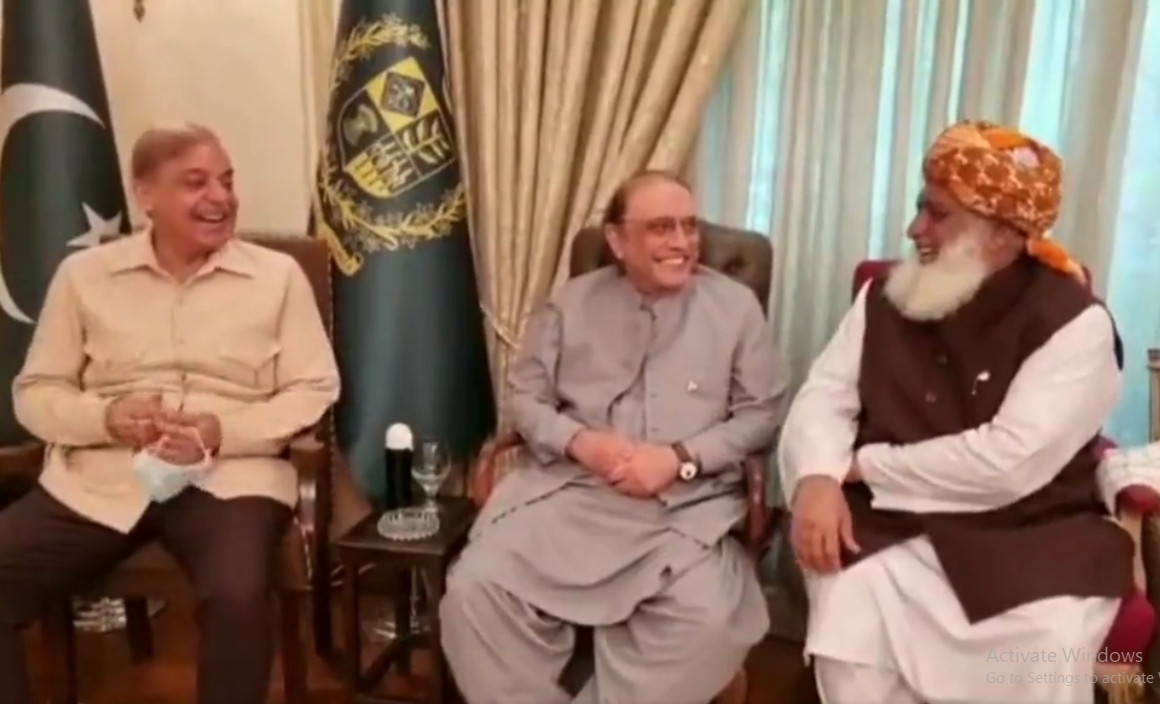 PDM files Toshakhana reference against Imran in ECP

ISLAMABAD:

The Pakistan Democratic Movement (PDM) on Thursday filed a 
petition
 with the Election Commission of Pakistan (ECP) to 
remove the President of
 Pakistan Tehreek-e-Insaaf 
(PTI),
 Imran Khan.
The petition argues that the former Prime Minister failed to declare gifts received from Toshakhana in his estate declaration and should therefore be disqualified under Article 62(1)(f) of the Constitution – the same provision that former Prime Minister Nawaz Sharif was disqualified from in 2017. has submitted a reference to the ECP.
Meanwhile, Parliament Speaker Raja Pervaiz Ashraf is also expected to send the reference Toshakhana v Imran to the election commission today.
Sources say that Achraf had confidence in the PDM and decided to file the reference yesterday.
Legal Strategy
The ruling coalition does not appear to be in the mood to rest on its laurels as it prepares to lay the groundwork for a series of legal proceedings against PTI following the damning report cursing of the ECP in the event of funding being banned – including preparations for the possibility of launching a "purge campaign" against the party.
With the best legal eagles on the wings that the ruling faction seen as PML-N hopes will soar and mend its faltering political destiny, the coalition government is doing its best to take advantage of the provisions of the constitution to corner a sworn opponent.
The decision to sue PTI was made on Wednesday during a PDM meeting chaired by Prime Minister Shehbaz Sharif at the PM House in Islamabad.
Representatives of other allied parties also attended the meeting to discuss various political issues and the current situation in the country.
Toshakhana case
Toshakhana case came to prominence last year after PIC – an independent and self-governing law enforcement agency established under Section 18 on the right to access information – accepted a request on the matter. the subject and ordered the Cabinet Department to provide information on gifts received by Prime Minister Imran Khan from foreign dignitaries.
Read More IHC Matters Notifying Speaker of Parliament, ECP of PTI's Resignation
However, the Cabinet Division objected to the PIC's order in the IHC, saying it was "illegal" ". The government at the time took the position that disclosing any information regarding Toshakhana could jeopardize Pakistan's international relations.
However, in April, Judge Aurangzeb ruled that Toshakhana's gifts that individuals had taken should be recovered, stating that there should be no policy of withholding such gifts when pay a certain percentage of silver. He said that if "the information committee asks for information to the citizen [who is also a complainant in the case], do so", adding that "if anyone has brought a gift home, bring it."
In early April, former Prime Minister Imran, while responding to the Toshakana controversy in an informal conversation with the media, said that these were his gifts so keeping them or not was an option. his.