Rupee continues recovery against USD for fourth consecutive day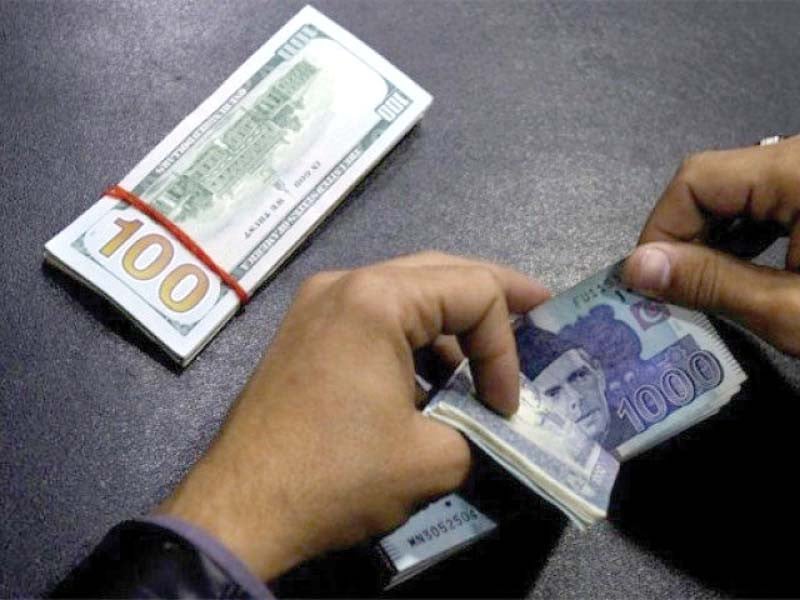 Rupee continues recovery against USD for fourth consecutive day

KARACHI:

The Pakistani 
Rupee
 continued its upward trajectory on Thursday and was 
trading
 at 
Rs 226.19
 against the US 
Dollar on
 the interbank market.
On Wednesday, the Rupee rose to a record 9.98 Rupees in a single day and closed at a three-week high of Rs 228.80 against the US Dollar.
Experts say the rupiah has seen its first major recovery in a gap of more than three months after the government signaled a large drop in import payments. In addition, they added, the International Monetary Fund (IMF) has also recognized that Pakistan has met all the prerequisites for its multi-billion dollar program.
Finance Minister Miftah Ismail has said that the IMF Executive Board will meet on 24 August and he will consider giving final approval to the program resumption.
Approval will be followed by the subsequent receipt of a $1.2 billion loan.
Today the local currency is up 2.61 rupees against the greenback.
The increased supply of USD in the domestic market also helped the rupee to appreciate against the greenback.
With the positive news from the IMF, experts think there is only $4 billion short for this year, and once this is remedied with the help of friendly countries, the local currency will have a better position. better position.
A positive trend was also observed on the Stock Exchange of Pakistan, with the KSE-100 index reaching 41,500 points – an increase of 474 points.
Yields on Pakistani Euro bonds are also down by 150 to 400 basis points on bonds in 2024 and 2025. They are currently trading at around 41.9% and 30.1% respectively.
Earlier, the national currency fell 13.75% (or Rs 31.31) for 10 consecutive business days to close at an all-time low of Rs 239.94 on Thursday (28). /7).