SHC orders PTA to prosecute 6 social media activists who 'maligned' Dua Zahra's family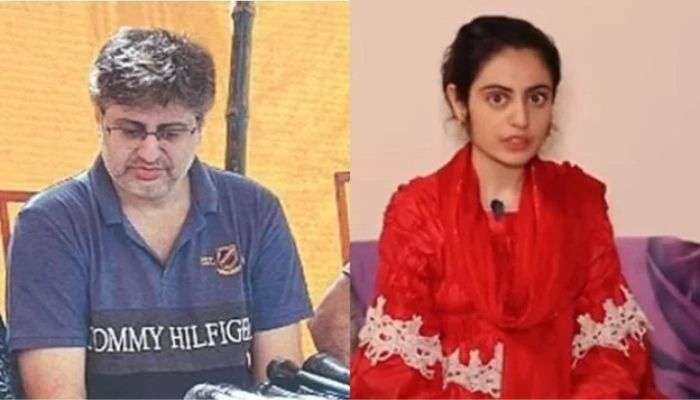 ---
The Sindh High Court has ordered the Pakistan Telecommunications Authority (PTA) to take legal action against six social media activists in accordance with the law after Dua Zahra's father alleged that the statements Malicious and outrageous was brought against his family.
The Court also legally prohibited six social media activists from creating or posting on social media any harmful, defamatory or scandalous content, including digital videos and written material. , against Zahra's father and his family.
Syed Mehdi Ali Kazmi has filed a lawsuit, asking the court to order an order against several activists accused of slandering him and his family on social media.
According to the plaintiff's attorney, the plaintiff filed an application for FIR under the Sindh Child Marriage Restriction Rule in connection with his daughter's abduction and child marriage. He claimed the court-appointed medical panel had determined his daughter's age was between 15 and 16.
He said the PTA was approached to block and remove private social media channels that posted "outrageous and malicious" content about the complainant and his family. He said the PTA's web analytics division said the facts of the claims require a competent court to review the evidence in detail to establish the exact location; therefore, the claim is not admissible under Rule (I)(v) of the Rules for Deleting and Blocking Illegal Online Content (Procedures, Supervision, and Safeguards) 2021.
Solicitors argued that all of the respondent's content was based on material that was "slanderous, baseless, and scandalous" to the plaintiff and his entire family, thereby undermining his respect and honor plaintiff in society. He argued that the defendants were "mocking" the plaintiff and his family members on social media.
Following a preliminary hearing on the petition, a court headed by Judge Syed Hasan Azhar Rizvi issued notices to the PTA and social media activists restricting them from broadcasting, posting or sharing any defamatory and scandalous content against the plaintiff and his family.
The Court also ordered the PTA to take legal action against social media activists as required by law and to submit a full report within 15 days.